U.S. District Judge Frank Montalvo
A Path to Positive Transformation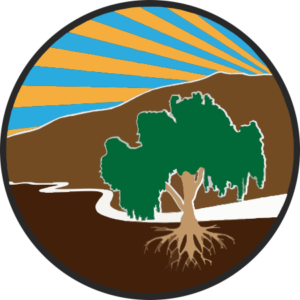 Commenced in 2011, Sendero is a response to high probation revocation and recidivism rates. As a team under the jurisdiction of U.S. District Judge Frank Montalvo, we believe in strengthening the community by supporting Sendero participants on their journeys.
MISSION STATEMENT
To provide an environment in which re-entering citizens can learn and practice mindful decision making, accountability, and life skills with intense support.
PHILOSOPHY
Sendero Re-entry Court is designed to provide services to participants returning to the Western District of Texas by engaging agencies and service providers in the community, to develop and implement strategies to reduce recidivism, and successfully reintegrate participants into the community.
ELIGIBILITY
All potential participants must be:
On the docket of U.S. District Judge Frank Montalvo
Non-Violent Offenders
Have a medium to high risk level on the RPI (Risk Prediction Index) and PCRA (Post Conviction Risk Assessment) score
Must be willing to participate and abide by program rules, treatment requirements and conditions of supervision
EXPECTED COMMUNITY AND PARTICIPANT BENEFITS
For the Participant:
Preparing and assisting the participant to lead a drug-free lifestyle
Participants receive a reduction in their term of supervised release if the program is completed successfully
Assisting participants with employment and educational opportunities to enhance their quality of life
Providing a positive atmosphere and support team to succeed in accomplishing the goals of the program
Developing self-sufficiency and responsibility
For the Community:
Alternative to incarceration saves $31,976 per offender per year (June 24, 2017, U.S. Bureau of Prisons)
Participant maintains gainful employment, furtherance of education, payment of taxes and child support
Reduction of recidivism
Reunification of families
Promotion of community safety
NAVIGATING SENDERO (PHASES)
The Sendero Reentry Court is an 18-month program which consists of 3 phases.
The three phases are:
Phase I – Learning New Skills
Phase II – Mastering Your New Skills
Phase III – Turning Your New Skills Into Habits
The program consists of elevated judicial supervision and each phase includes participation in and compliance with:
Moral Reconation Therapy (MRT)
Shadows to Light Program
Drug screenings
Employment monitoring and assistance
Use of Mindfulness Meditation and Journaling
Mentorship Program
Financial Fitness/Bienestar Financiero
COURT SESSIONS
During the Sendero program, each participant will attend a Court session once a month or as directed by the Probation Officer or the Court.
At each court hearing, each participant shares his or her latest challenges, achievements, and goals and in return receives feedback and encouragement from the entire team.
Magdalena Chaparro
Senior U.S. Probation Officer
Reentry Court Coordinator
700 E. San Antonio Suite 500
El Paso, TX 79901
Office: (915) 585-6586
Cell: (915) 861-8892
Fax: (915) 585-6521
Email:
Maggie Chaparro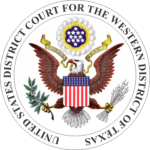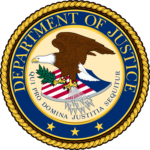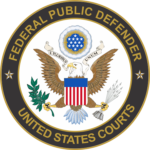 TESTIMONIALS
"The Sendero program in my opinion and personal experience is the perfect support system for anyone returning to the community after prison. This program taught me a lot about myself…it pointed me in the right direction and gave me the opportunity to continue my journey on my new life…" Sendero Graduate ~ A.P.
"I would highly recommend the Sendero program to anyone who is searching to heal his or her soul and would like to return to a successful and prosperous life… It made me perceive the world differently by creating an inner-strength." Sendero Graduate ~ C.G.
"I thank my whole Sendero family for adopting me and making the man I am now. Thank you for being there at my lowest and for being there at my happiest moments…The Sendero program was a huge blessing in disguise it change my life in and out from worse to good." Sendero Graduate ~ A.L.P.